Every business depends on the customers flow and when it comes to the online business then it is important to have strong and large amount of web traffic on your website. Quality and quantity are the two main things that help to draw web traffic to your website. Any online business is successful when it has a good quality of web traffic flow. It is not wrong to say that if any website fails to draw sufficient traffic then it will be hard to get the success and productive results. In simple words, having good web traffic means more business and more profit.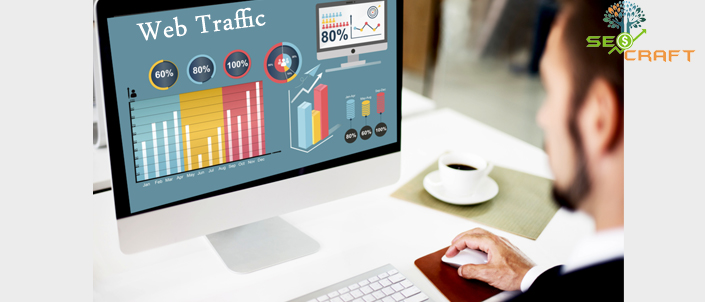 Web traffic as per definition is the amount of data received by the visitors to a particular website in both sent and received mode. Generating the web traffic is not an easy task as it needs a lot of strategy and planning. There is misconception among the internet users and entrepreneurs that creating a website is enough to reach out the target audience over the web. But, one has to understand that there are millions of websites on the same topic or business available on the web and emerging on the top among them is really a difficult task. Web traffic to your website counts through the numbers of visitors visiting your website and scroll through your web pages.
Looking at the stiff competition in online business, it is quite difficult to have strong web traffic to the website. But if you have SEO Services of high quality then you can get the success in achieving excellent web traffic. With innovative ideas and good techniques, SEO professionals work on your website and use certain specific keywords that help to boost the ranking of your website. They look for those specific keywords which are mostly used by the internet users. With their experiences, they work on your website and strive to bring productive results.
It is the SEO professionals who look for the changes in your website such as content, images and structure. They make your website SEO friendly so that all search engines can reach out to your website quickly and in an easy way. It is highly important for a website to have strong, fresh and quality content so that it appeals more to search engines and draw more traffic to your website. So, always go for best services to generate excellent web traffic. Always remember, more traffic means more business!